REAL PEN DIRECT MAIL RESULTS AND REFERENCES
The cleanest, most credible direct marketing event that is averaging 15-20 new vehicles sold per 5,000 letters mailed.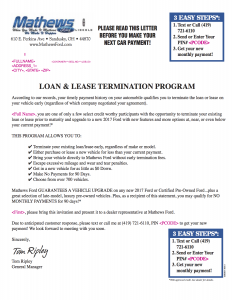 Mathews Ford, Sandusky Ohio – Mailed 5,250 letters at a cost of $5,000. Already sold 30-35 new Fords!
Pedersen Volvo, Ft Collins CO – Mailed 2,825 letters at a cost of $3,314. Sold 11 new Volvos!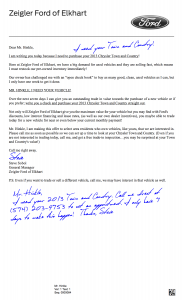 Zeigler Elkhart Ford, IN – A 9,000 piece mailing generated 49 phone calls on Friday, 85 on Monday, 24 on Tuesday and 12 so far on Wednesday!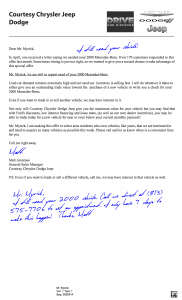 Courtesy Chrysler Dodge Jeep, Tampa FL – Over 250 phone calls in one week!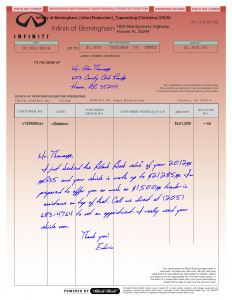 Infiniti of Birmingham, AL – Mailed 2,426 letters at a cost of $2,600. SOLD 14 NEW INFINITIS IN 10 DAYS!